Robson Electrics are based in Bridgwater, Somerset and we are well known in this particular area having served many domestic customers and local businesses since established in April 1989.
As a way of saying "thank you," we feel it is important to support our local community and give something back.
BRIDGWATER GUY FAWKES CARNIVAL
The Bridgwater Guy Fawkes Carnival is one of the largest annual events held in Somerset and raises thousands of pounds each year for many local and national charities, at the same time giving hundreds of thousands of people fantastic entertainment.
Each year Robson Electrics presents 'The Winslade Lighting Cup' and prize money to the carnival float with the best illuminations or best use of lighting.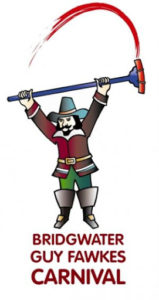 BRIDGWATER TOWN FOOTBALL CLUB
'We are extremely grateful to have the long-standing and enthusiastic support of our friends at Robson Electrics which has made a real difference in helping to underpin the sustainability and ambition of our club.
We look forward to continuing to work closely with them in the seasons that lie ahead'.
Bob Buckingham
Vice-chairman/Commerical Manager